Lyme Regis to Charmouth Challenge Sea Swim

Volunteers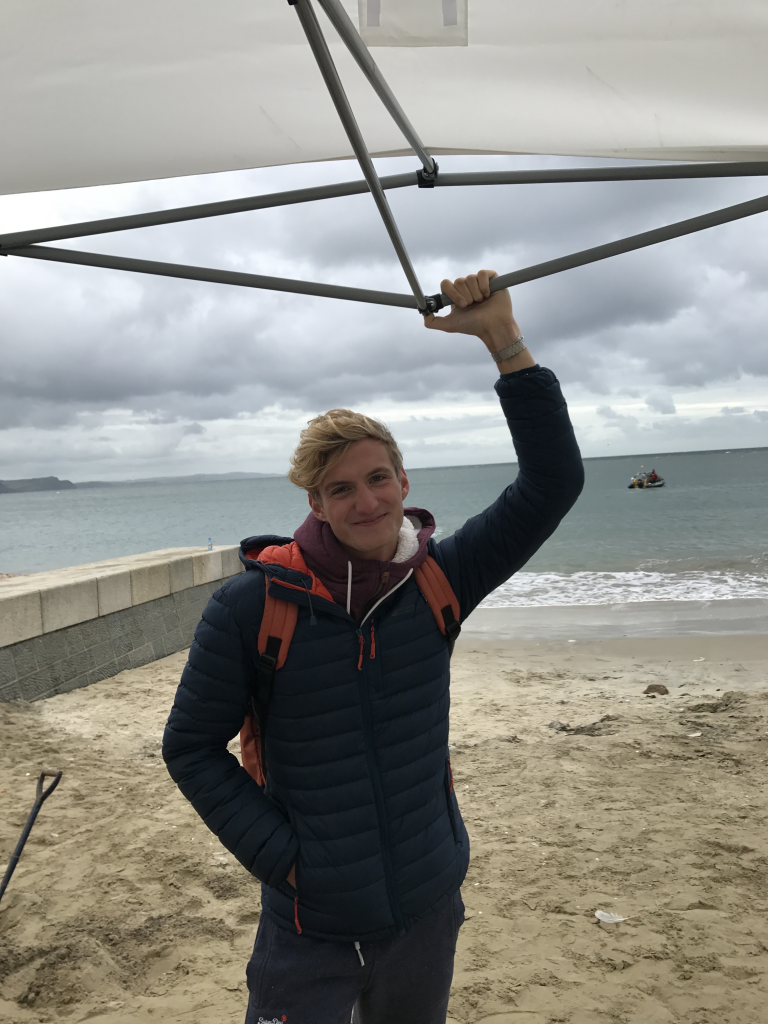 We operate as a not-for-profit organisation so we rely on our shoals of volunteers to make both the Water Polo event and the Lyme Regis to Charmouth Challenge swim possible, working hard to keep swimmers safe and supported.
We welcome potential stewards, hot drink makers, biscuit handouters, bag checkers in, life-guards, kayakers, bucket shakers, beach stone removers (yes really), rubber mat layers, tent erectors, tent holder uppers (demonstrated by our lifeguard Matt!) and helpers of all sorts – tell us your skills and we will find you a job to do on the day!
If you'd like to know more about volunteering for Lyme Splash please email volunteer@lyme-splash.com