Lyme Regis to Charmouth Challenge Sea Swim

The Course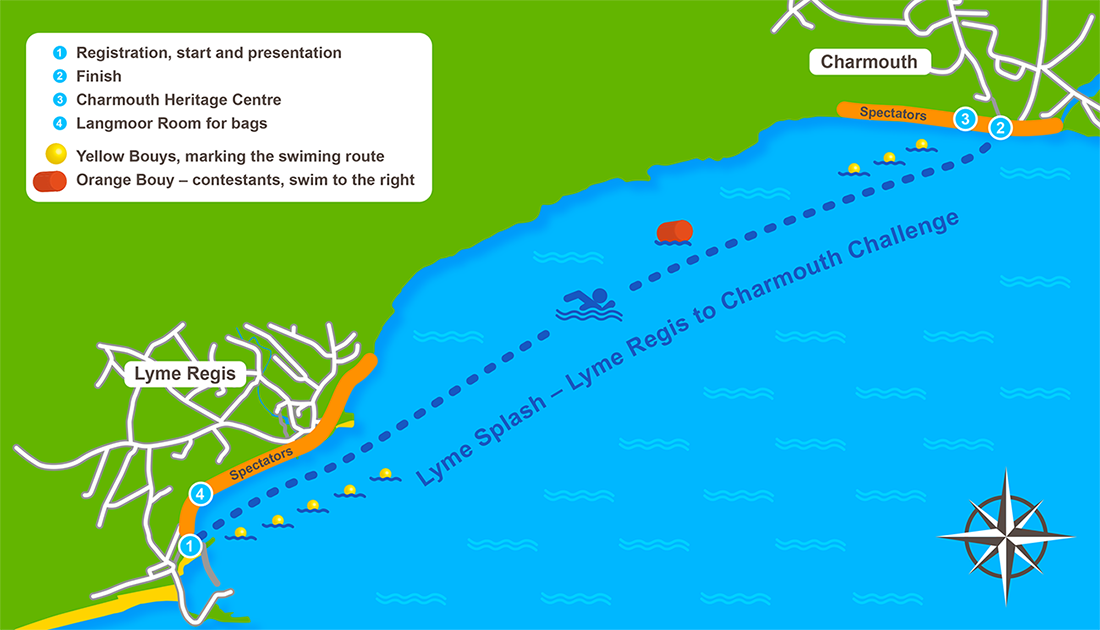 The course is 1.7 nautical miles / 3.15 k / 1.96 miles and will be buoyed but not extensively. It starts in Lyme Regis to the left of the North Wall (facing the sea) on the sandy beach opposite the Harbour Inn.
The course finishes on West Beach to the left of the River Char as you approach from the sea.
Due to the tides the event will take place during a fixed time.  While this is not a race the only window to swim in will be three & a half hours long.
There will be safety support in the water that includes: boats, kayaks, lifeguards & a Paramedic will be available at both beaches.