Lyme Regis to Charmouth Challenge Sea Swim

The Lyme Splash Song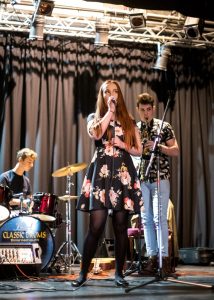 Big Splash sung, played and recorded by Harvey Causley.
Harvey performed this with B Sharps houseband LaunchPad in 2017. Band members include Ella Foxhall, Fraser Earle, Abigail , Grace Tate snd Felix Earle. For booking go to: http://bsharp.org.uk/book-us/b-sharp-house-band/
Big Splash was originally written and performed for Lyme Splash 2016 with : Matt Hartnell, Jon Pogson, George Hunt, Phoebe Hill, James Middleton and Harvey Causley.
A B Sharp production. Building a sound future. bsharp.org.uk