Lyme Splash Water Polo Championship

Teams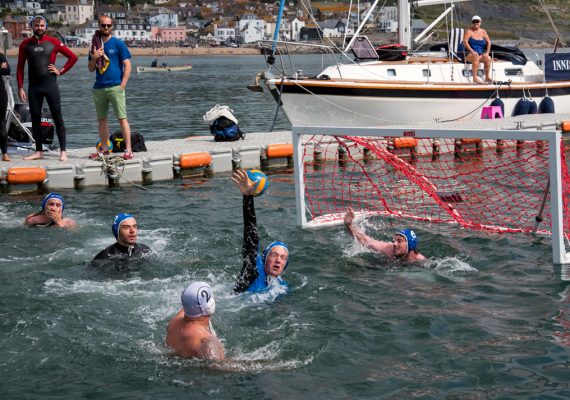 We are looking for mens and women teams to take part. You can be either an experienced ASA team or complete beginners.
We will play them as two separate games so everyone can enjoy the championships!
You need to have a minimum of 7 players; a goalie and six fielders however we suggest a few substitutes too to take over at each quarter. So gather your water loving chums together as there are usually around 11 people in a team.
Please note: You do need to be a competent swimmer who is happy being out of their depth and can tread water.
For further information please email info@lyme-splash.com
Entry cost is £110 per team
Some of our previous Lyme Splash Water Polo Sea Championship Teams