Lyme Splash Water Polo Championship

Event Details
Lyme Splash is launching the third Lyme Splash Water Polo Sea Championship 2019 to take place on Saturday 3rd & Sunday 4th August 2019 starting at 08.15 on Saturday & 8.45 on Sunday as part of Lyme Regis Carnival Week.
This year we will have two floating pitches at Victoria pier, at the back of The Cobb Centre, on The Cobb, Lyme Regis in front of the pontoons.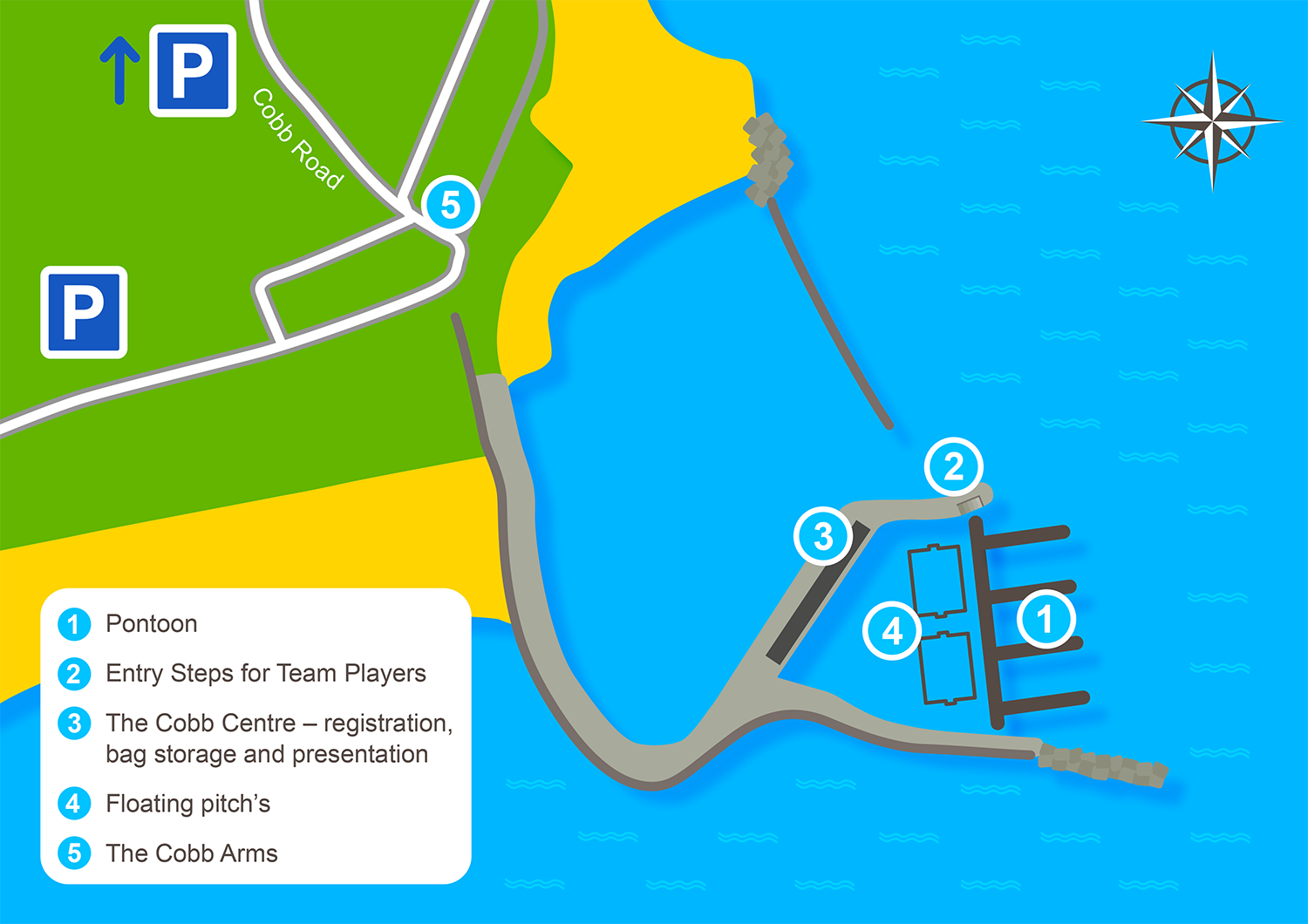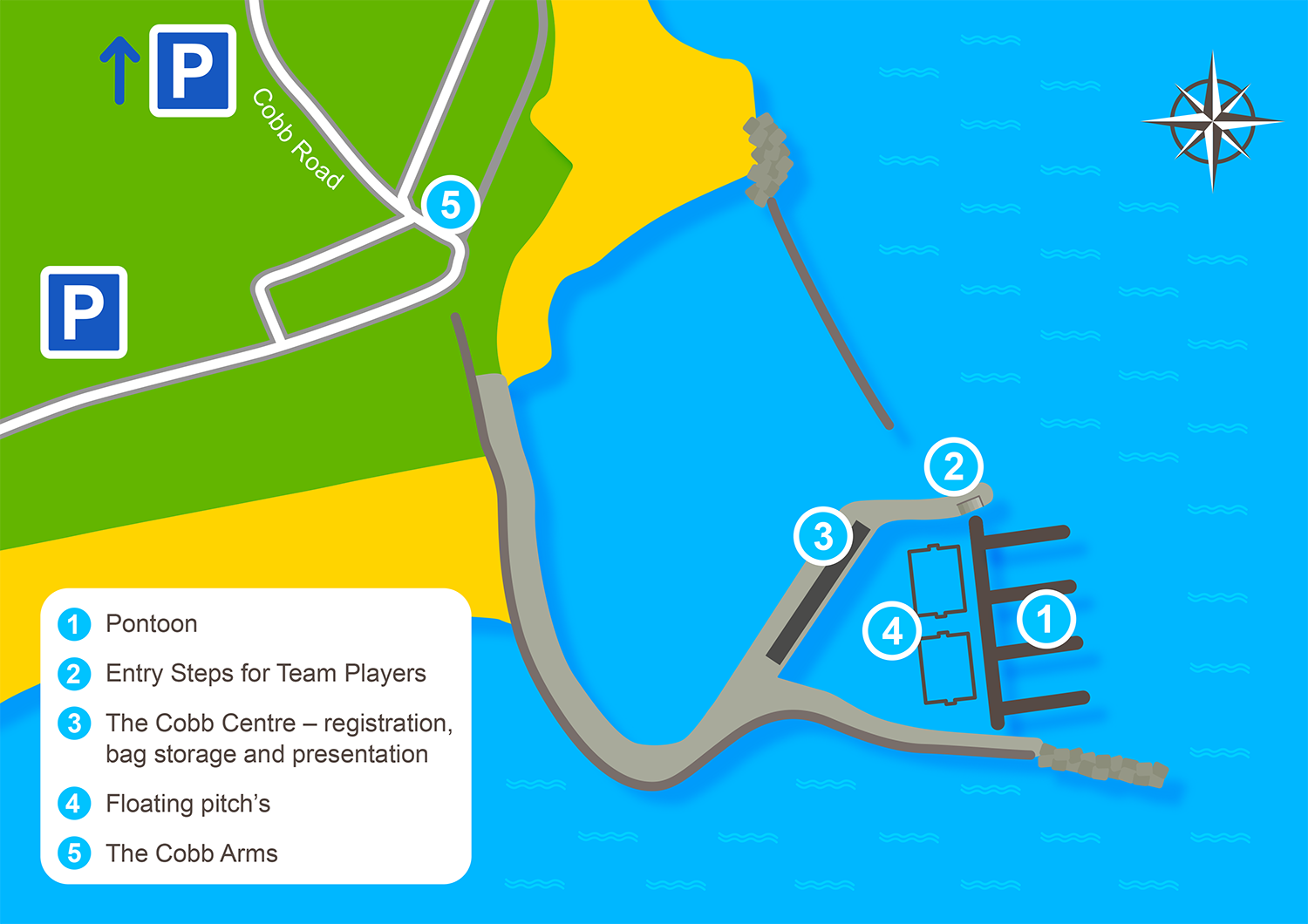 Entry cost is £50 per team
Each game will be played as four quarters each lasting approx six minutes each.
Team Leaders need to be at CHECK IN at The Cobb Centre, on The Cobb at 07.30.
Each team will be able to collect their hats and water entry time at Check In.
Team Members will also be able to safely leave one bag per person there too.
On Saturday Evening we will have a gathering of players & supporters at The Power Boat Club. Tickets for food needs to be pre-booked.
Camping will be available exclusively for players & their supporters at Haye Farm, Lyme Regis – booking required.
For further details on the camping and BBQ, and links to pre-book tickets please visit the Camping and BBQ page.
On finishing the event on Sunday there will be a presentation celebration. Winners Medals and delicious prizes will be presented by our wonderful headline sponsor Baboo Gelato.